Job description   "Lecturer in Finance / Business Administration"
– From market perspective, teach and develop courses on finance and business administration which result in a continuous improvement of the curriculum.
– Supervising and coaching of internships and projects.
– Consultancy in research projects.
Organisatie
Van Hall Larenstein University of Applied Sciences is an international knowledge institute that combines education, delivered by passionate experts, and applied research within the various lectorates. We train our students to become responsible and proactive professionals who make a positive contribution to a sustainable society.
Van Hall Larenstein University of Applied Sciences offers a wide range of Bachelor programmes, (professional) Master programmes, Associate Degrees and courses and conducts applied research at its locations in Leeuwarden and Velp.
Standplaats: Rheden (Gelderland)
Functietype: Onderwijsgevend
Opleidingsniveau: WO
Dienstverband: Tijdelijk
Aanstellingsomvang: min. 0,8 fte, max. 1 fte
Salarisschaal: max. 11 (€3.392,46 – €4.661,12)
Opleidingssector: Agro & food
Afdeling
The Dutch International Agri-food and Horticulture business is flourishing as never before. To keep pace with market developments, companies continuously recruite new professionals. Van Hall Larenstein, being a University of Applied Sciences plays a major role in providing these companies with well trained professionals.
For our bachelor program Agribusiness and Business Administration in Velp we are seeking a professional in the field of Agri-Food and/or Horticulture to become a lecturer in the field of Finance and Business administration.
Functie eisen
We require…
Recent international experience in the agri-food and/or horticulture sector (for example, import,export, business development, marketing manager, finance manager, etc).
A relevant network in the agri-food and/or horticulture sector.
A Master's degree in a relevant discipline, for example finance, business administration, marketing, etc.
Professional English proficiency).
A teaching certificate or the willingness to acquire such a certificate.
Enthusiastic, inspiring and innovative personality.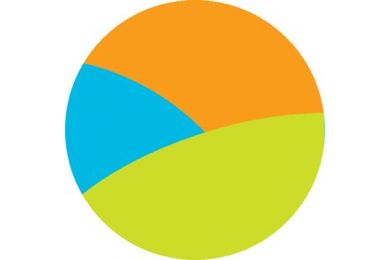 Bijzonderheden
You can send your application letter, including CV and quoting the vacancy number, online until 6th of February 2018 with the apply button on this website: www.werkenbijhogescholen.nl.
Applications submitted otherwise will not be considered. 
Job interviews are scheduled for 22th of February 2018.
Arbeidsvoorwaarden
We offer initially a one year contract (0.8-1.0 FTE) with the intention to extend it.
Salary (depends on knowledge and experience) is a minimum of € 3.392,46 and a maximum of € 4,661.12 gross per month for a full-time position (in accordance with the Hay job profile for Lecturer, Level 1, Scale 11). The Dutch Collective Labour Agreement for Higher Professional Education (CAO HBO) applies to this position.
Contact informatie
For more information about this vacancy, please contact Marise Haesendonckx, Team Coordinator Agribusiness and Business Administration, tel. +31 26 3695578 or Tjalling Huisman, Dean Animals and Business, tel. +31 58 2846311.
Link naar de vacature: www.werkenbijhogescholen.nl/vacatures/lecturer-in-finance-business-administration